Fuel Growth With Data Driven Marketing
AI POWERED NEXT-GEN MARKETING &amp SALES INSIGHTS
Grow with our award-winning B2B data platform. Get hassle-free access to account, sales and competitive intelligence within seconds.
Convert Your Target Accounts With AI Driven B2B Insights
7,000,000
# Decision Makers
500,000
# Target Accounts
170,380
# Awards
4,000
# News Sources
1,300
# Technologies
200
# Sub Industries
75
# Industries
600,000
# Apps
Examples of Next-Gen Marketing Teams Running on Our Platform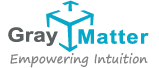 Tika Mobile leverages OceanFrogs platform to create new pipeline opportunities
TikaMobile was in the quest for a magic potion to target right accounts.
Read now
How MoEngage used OceanFrogs platform to enrich their inbound leads?
OceanFrogs is revolutionizing Account Based Marketing for B2B customers with its AI-Powered data platform.
Read now
German manufacturer uses OceanFrogs' ML algorithms for CRM harmonization
Every CRM must go through continuous harmonization or periodic ones to maintain a single version of the truth.
Read now
Partners